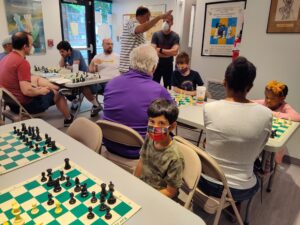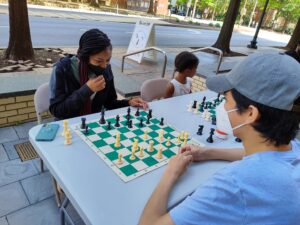 Join us at the Chess Center offices on Saturday afternoons from 1:00 – 5:00pm ET for open play.  All ages and abilities are welcome.
U.S. Chess Center
8560 Second Avenue, Suite 118
Silver Spring, MD  20910
(Map/Directions)
Non-Members: $5.00/player table fee.
Chess Center Members: $0.00 (FREE).
Please check our Facebook page or Meetup for any closure announcements or the latest info.  Or call us at 202-857-4922 (Mon-Fri | 9am-6pm) for questions or current hours.  The Chess Center is closed on major holidays.