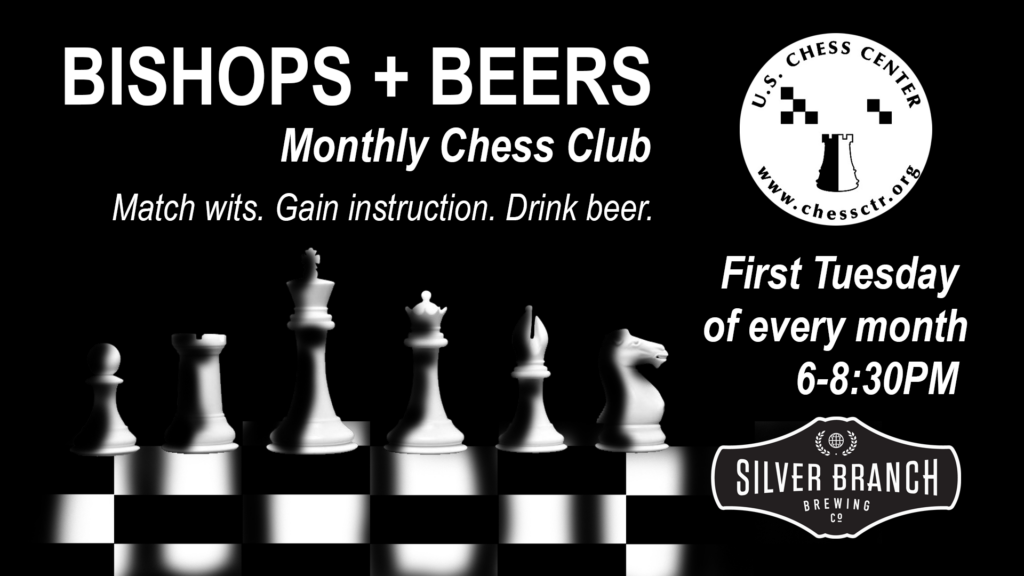 The Chess Center invites all of our grown-up patrons (over 21 years of age) to join us the first Tuesday of each month for Bishops and Beers at Silver Branch Brewing Company.  
Starting June 7, participants will be able to come out and play chess while enjoying the beverage offerings at one of Silver Spring's finest local production breweries.  One of our certified U.S. Chess Center instructors will be hosting proceedings.  Board, sets, and some clocks for those who wish to play rapid and blitz games will all be provided.
Whether you're a complete beginner or a seasoned master, you're welcome to come play with us.

Registration is available here: https://chessctr.org/play/bishops-and-beers/.