Our fall program at Washington Highlands is off to a bright start. This past Monday, taking advantage of the nice weather, Coach Alex and his students played the Pawn Game on the lawn in front of the Southern Hills community room.

We have set a goal of preparing our students to play in nationally rated tournaments so that when the national championships arrive in the Washington area in less than 15 months our students will be ready to compete and win.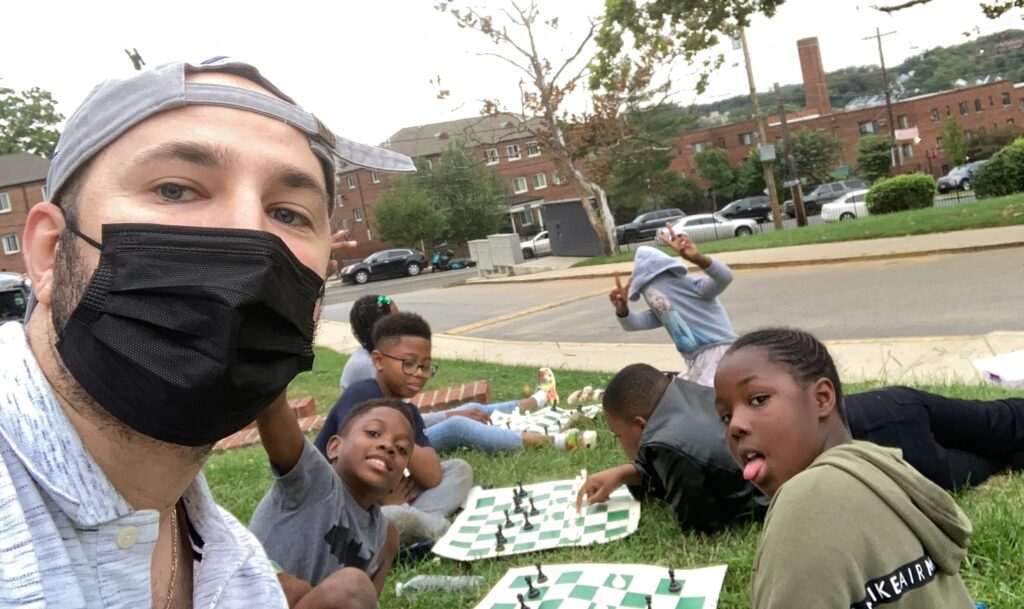 Since 1992, the U.S. Chess Center has taught many thousands of DC elementary schoolchildren the rules, strategy, etiquette, and discipline of tournament chess.  Through hard work and persistence, the students learn the importance of planning ahead, avoiding distractions, and delaying gratification in pursuit of long-term goals.  Please feel free to reach out to us if you are interested in having us create a program at your school.