We hope everyone is enjoying their holiday season and getting to spend time with loved ones.  Remember, whether you're visiting in person or catching up through a video screen, a game of chess is a great way to connect.
Since chess players plan ahead, we're posting some of the major competition dates for 2022 right here for folks who wish to mark their calendars.
The Virginia Scholastic Chess Championship is scheduled for the weekend of March 26-27 in Fredericksburg, VA.  State championship tournaments are exciting for children no matter their playing strength, and we hope many of our Virginia-based students will decide to attend this year's event.  The Virginia Chess Federation has more information and online registration here.
Further ahead are the national championships.  The National High School Championship for 2022, open to all students in grades K-12, is happening in Memphis the weekend of April 8-10 at the Renasant Convention Center.  Online registration is available here.
 Three weeks later, from April 29-May 1, is the National Middle School Championship for grades K-8.  The venue is the Gaylord Texan Resort and Convention Center in Grapevine, Texas (Dallas-Fort Worth area).  An entry form and additional details can be found here. 
Two weeks after that, from May 13-15, is the National Elementary School Championship for grades K-6, slated for Columbus at the Greater Columbus Convention Center.  Online registration for the elementary school Nationals is not available yet, but we believe it will be soon.  You can visit the USCF's calendar of national events for more information, and the Chess Center will also be updating our tournament calendar as more details become open.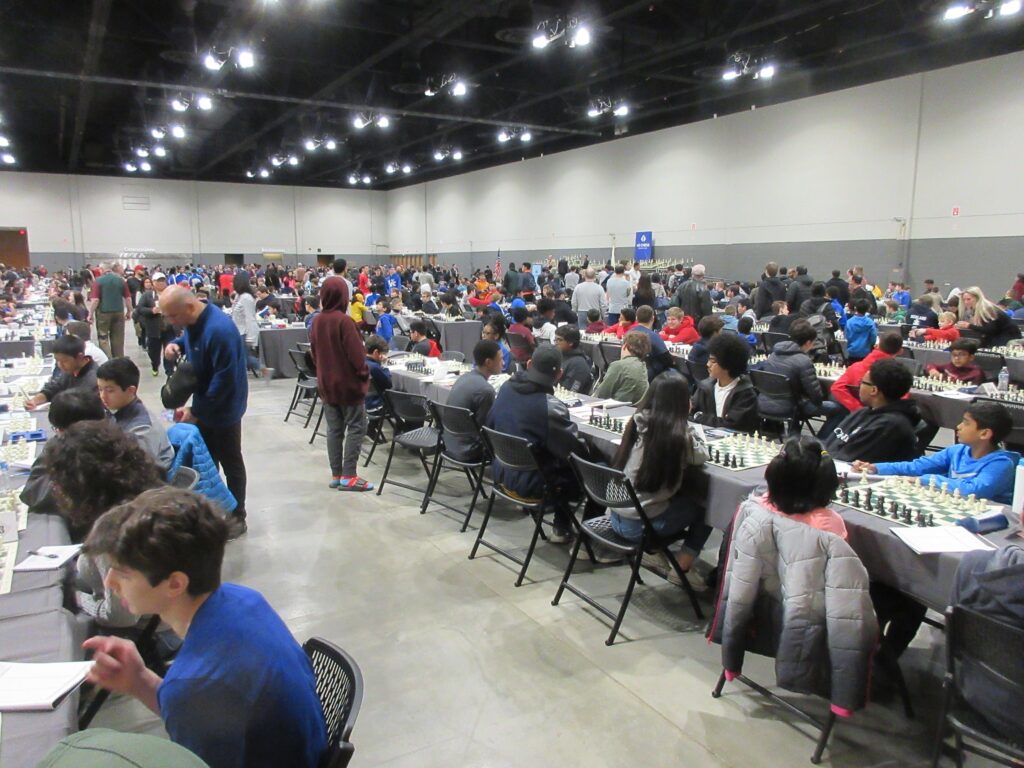 Regardless of how many games they win, participating in these state and national championship competitions tends to be an experience that children never forget.  If you're interested in forming a school group to travel to a tournament and you'd like to connect with other families who want the same, we encourage you to speak with your chess club instructor.
We wish you all a safe, healthy and happy New Year, and we look forward to seeing you in 2022!