This school year we added a new program at Neval Thomas Elementary School in Ward 7 in Washington, D.C.  Thanks in part to the support of the D.C. Housing Finance Agency, we are able to provide this program at no cost to the school or students.
By teaching chess as an elective subject during the school day, we are able to reach those students who are unlikely to sign up for extracurricular activities.  Over 30 fourth-graders are participating in the program thus far this year.  
Our goal is not simply to teach the rules, of chess, but to sharpen the students' problem-solving skills that they can then apply to their other subjects.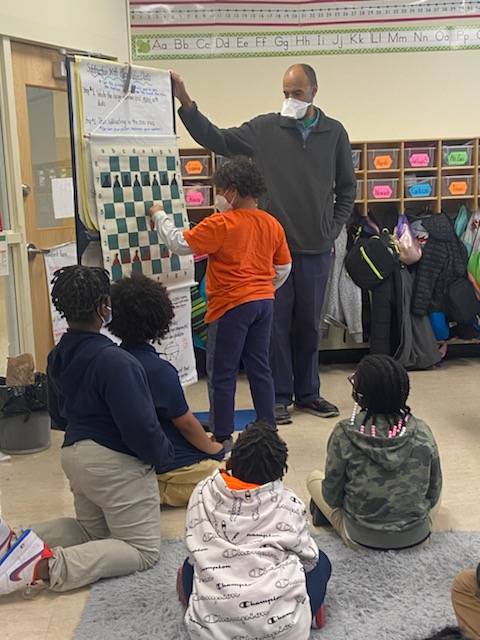 One of our instructors, Robert Teachey, helps students develop their understanding of the basic strategy through the Pawn Game.  
In the U.S. Chess Center's three decades of operation, we've successfully provided chess equipment and instruction to thousands of students in Title 1 schools thanks to the help of our contributors.  If you're looking for a cause to support this year, consider
making a charitable donation to our mission
.