More often than not, when students travel to compete in strong tournaments like the state and national championships, it makes for a fantastic experience. It's exciting when the kids bring home trophies, and it's also exciting when they bring back things they've learned from competing that they can then share with the other students in their school clubs.
At the recent National Elementary School Championships, held May 13-15 in Columbus, our students at Spring Hill got to do both. In all, ten Spring Hill students traveled to Ohio to play, and the school finished 6th in the K-5 Championship section, while also winning trophies in the K-3 U-900 section (17th place overall), and the K-3 U-700 section (9th place overall).
Below, Principal Eck accepts the three trophies the school brought back from Ohio after last week's tournament.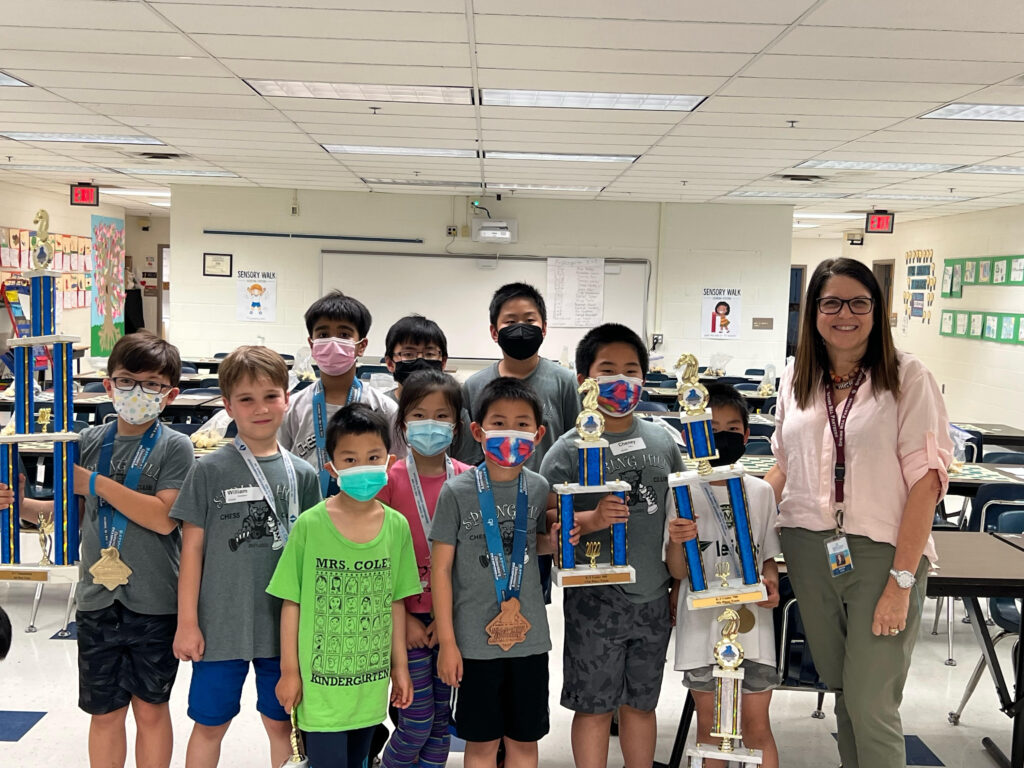 When the Elementary School Nationals come to Baltimore in 2023, we hope to see even more of our students come out to represent the local region.
A full list of results from the 2022 tournament is available at USCF's website at  http://www.uschess.org/msa/XtblMain.php?202205151282.