Masterminds: Chess Prodigies
Opening Thursday, February 11, 2021, 5:00 pm CST / 6:00pm EST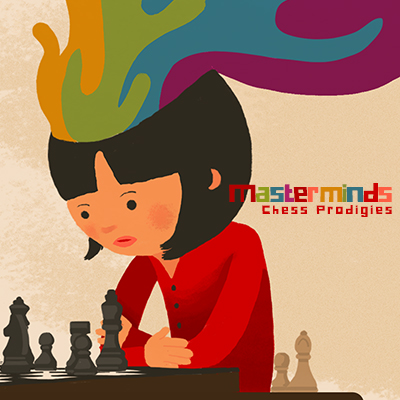 Masterminds is an exhibition that tells the stories of notable chess prodigies including Bobby Fischer, World Chess Champion Magnus Carlsen, and the Polgar sisters. Through photographs, videos, and mementos of important chess matches and tournaments from the collection of the World Chess Hall of Fame, viewers will learn more about these talented young players as well as their later accomplishments. The exhibition will also highlight the achievements of players who took up the game later in life and still made a mark on the world of chess. 
"Unlike many other fields, in chess, kids can sometimes compete with—and defeat—adults," explains Emily Allred, curator at the World Chess Hall of Fame. "Whether we're exploring the real-life story of Tanitoluwa (Tani) Adewumi, an eight-year-old Nigerian refugee who won the K-3 New York State Championship only a year after beginning to play the game, or fictional chess prodigy Beth Harmon from The Queen's Gambit, the genius behind these chess prodigies is truly awe-inspiring."
A virtual tour of the exhibition will be available on WCHOF's YouTube and Facebook channels.  The exhibition runs through November 7, 2021.