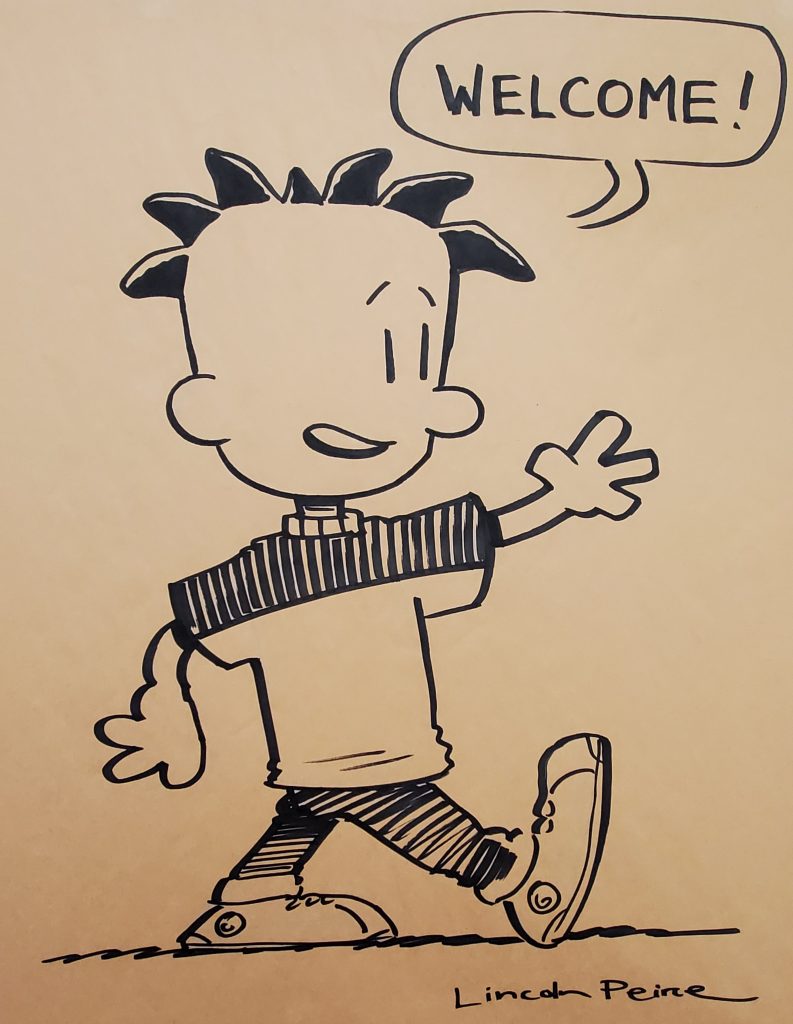 Big Nate came to the U.S. Chess Center in August 2000 and never left. The otherwise normal sixth grader is a chess prodigy, drawn by Lincoln Peirce and distributed through newspapers and books.
For more than twelve years, the original blue-line drawings (see below) of the comic strips graced the walls of the U.S. Chess Center, and a large Big Nate "Welcome!" sketch (see left) welcomed all who came to the U.S. Chess Center's original location downtown at 1501 M Street, NW, in the nation's capital.
About 100 students played in the Big Nate tournament on August 19, 2000, where each player received a T-shirt reproducing a drawing of the prodigy. It was one of many themed tournaments organized and sponsored by the U.S. Chess Center.
See below for some of those original blue-line drawings and strips, as well as a letter from Lincoln Peirce (Big Nate's creator) to the Chess Center, in which he answers: How and why did Big Nate get interested in chess in the first place?