The sun shone, the birds chirped, and 73 students came to Eastern Market Metro Park to play chess in the park. Congresswoman Eleanor Holmes Norton (pictured below) greeted the players and their families at its conclusion, handing out a dozen trophies to winning individuals and teams and 16 medallions to those who won more games than they lost.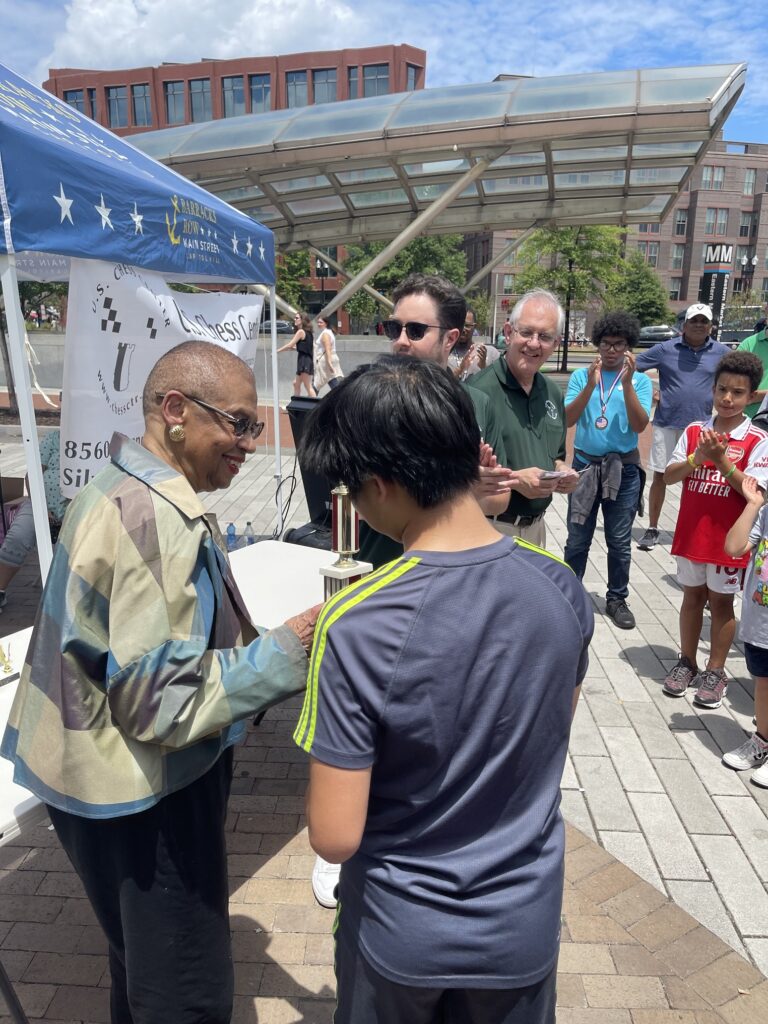 Today marked the final of three events sponsored by Barracks Row Main Street, which also hosts free chess play every Friday evening. It was an exciting day for the players. 41 different schools from across the District of Columbia, Maryland and northern Virginia were represented.  Washington Latin Public Charter School won the championship team trophy for the third consecutive tournament, and School Within School brought home the second place team award, edging out Brent Elementary and EW Stokes Public Charter.
We plan to continue these Chess in the Park events in the 2023-2024 school year.  Be sure to subscribe to our emails to learn about future tournaments and other events/programs.