Despite the gray skies and raw temperatures, 37 students representing 28 schools (14 of them in DC) came to play in the first of three Chess in the Park events the U.S. Chess Center is organizing at Eastern Market Metro Park. Working in collaboration with Barracks Row Main Street and the DC Parks and Recreation Department, we were happy to welcome children in grades 2-8 to a friendly competition.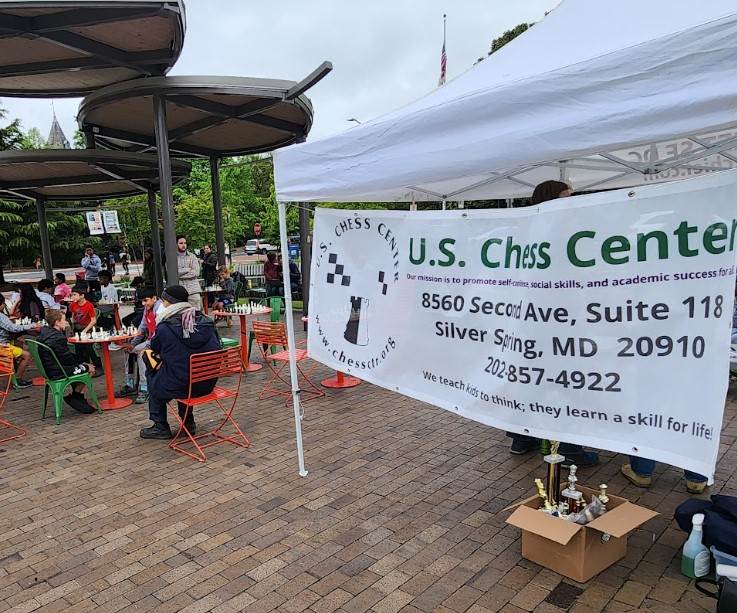 For some players, this was their first tournament. Others were experienced players, arriving with national ratings. The event is held using an informal method in which players are matched with others as soon as they finish each game. Keeping waiting time between games to a minimum means that some people played only two games while others played as many as eight. This makes it more fun for everyone.
Former ANC Commissioner Brian Ready not only provided a welcoming atmosphere for the event, at the end he provided half-price coupons for chess players and their families to come to Smoke & Mirrors, a magic show at Miracle Theatre on May 25.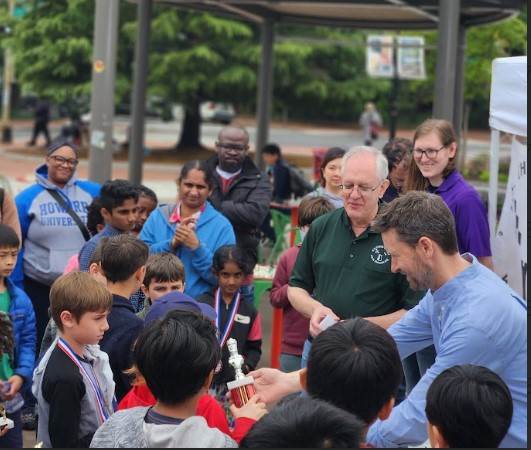 DC Councilmember Charles Allen, himself a chess player, came to distribute trophies and medals to those who won more games than they lost. Mr. Allen has been a great supporter of activities at the park, located in his ward.
Washington Latin won the team championship trophy, with Brent Elementary winning the second place team trophy.
We will help with similar events at the same location on May 20 and June 24.