Round 4 of the Elementary Team League was played earlier today. Spring Hill Elementary moved into first place with a 30-point day, scoring six wins and two draws from their eight games, one of many shakeups in the standings as the season hit the halfway mark.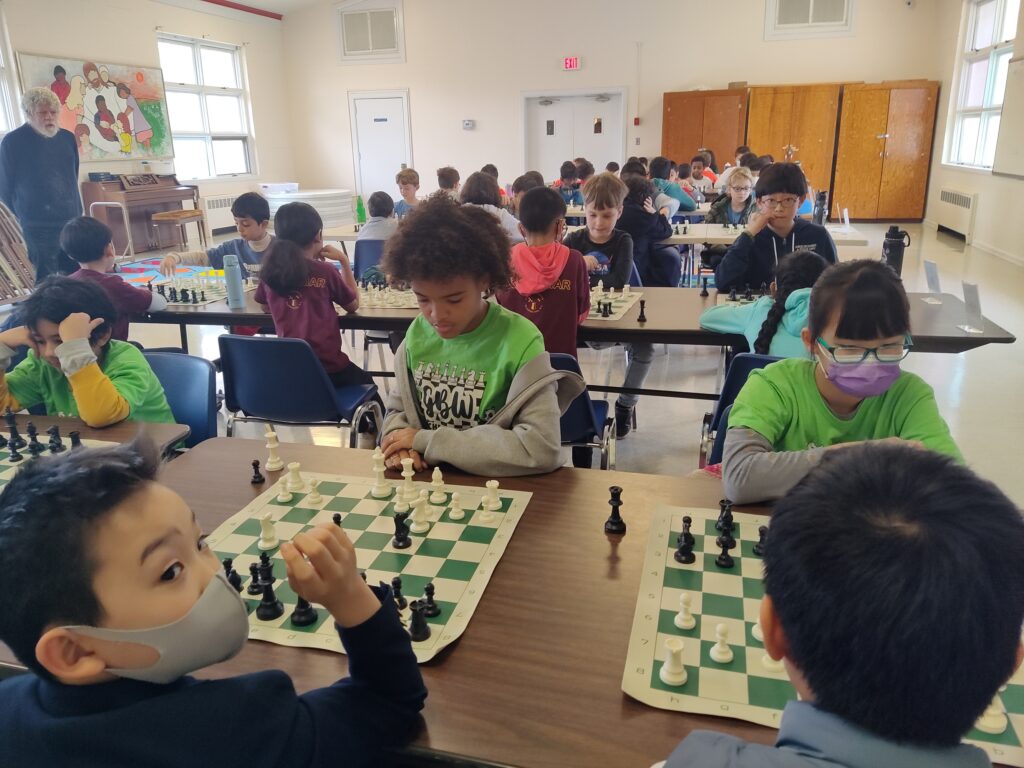 Round 7 Results
Westbriar 1-3 Spring Hill
Kent Gardens 1-3 Colvin Run
Churchill Road 4-0 Greenbriar West
Orange Hunt 0.5-3.5 White Oaks
Ravensworth 0-4 Lorton Station
Willow Springs 3-1 Poplar Tree
Round 8 Results
Colvin Run 3-1 Willow Springs
Greenbriar West 1-3 Kent Gardens
Spring Hill 4-0 Ravensworth
White Oaks 0.5-3.5 Westbriar
Poplar Tree 3.5-0.5 Orange Hunt
Lorton Station 3-1 Churchill Road
Team Standings After Matchday 4
Spring Hill 97
Churchill Road 95
Colvin Run 90
Kent Gardens 83
Willow Springs 82
White Oaks 78
Westbriar 75
Poplar Tree 73
Greenbriar West 72
Lorton Station 71
Orange Hunt 50
Ravensworth 35
The season continues on February 4, followed by three more matchdays in February and March.  Participation in the League is free of charge and open to anyone in an after-school chess club of ours.