2,463 students turned up to this past weekend's National K-12 Grade Championships, held at National Harbor, MD for the first time ever.  The field size shattered the previous record of approximately 1,700 students from five years ago.  Students showed up from all over the country to compete for the national championships in their respective grade levels.
We had hoped for strong local representation, and were not disappointed as large contingents of students turned up from the District of Columbia, Maryland and Northern Virginia.  Spring Hill Elementary (pictured below) took home the 5th place trophy in the 6th grade section, as well as the 8th place trophy in the 3rd grade section.  Students at our clubs at Spring Hill, White Oaks and the Theophilus Thompson Club also won individual medals.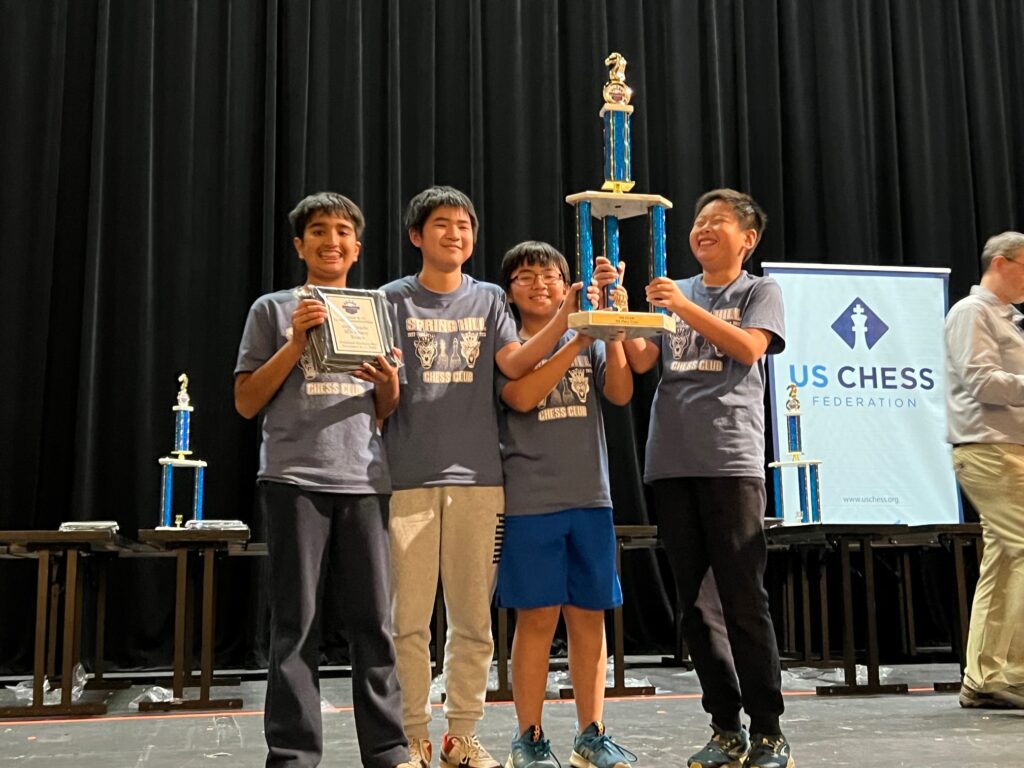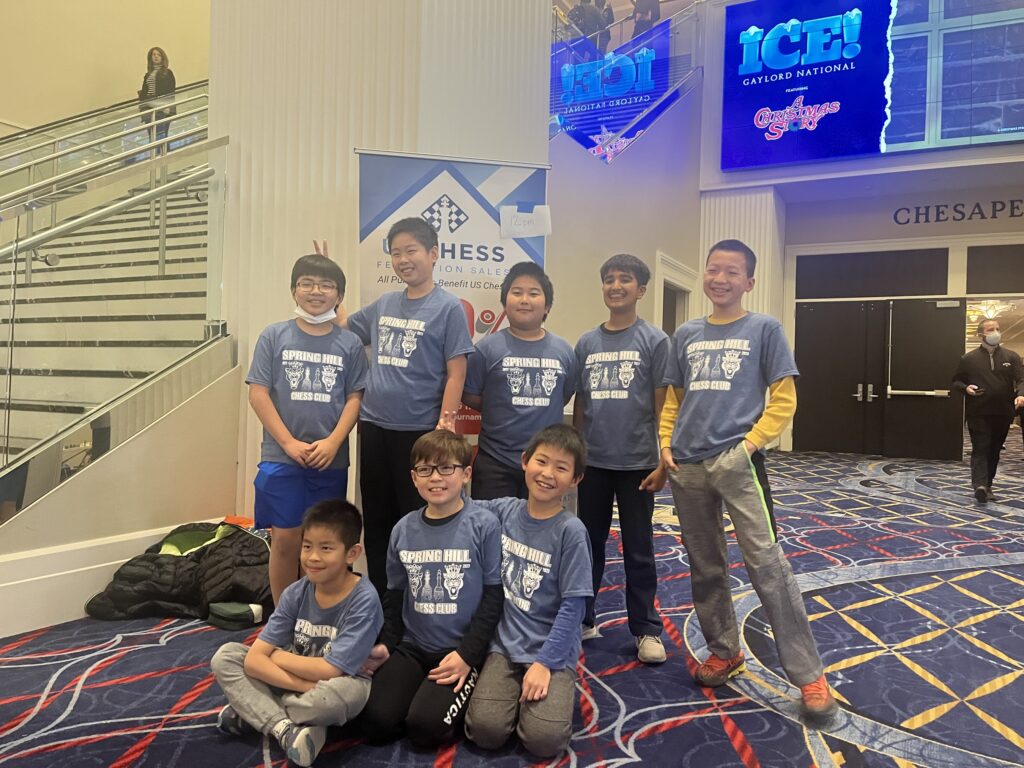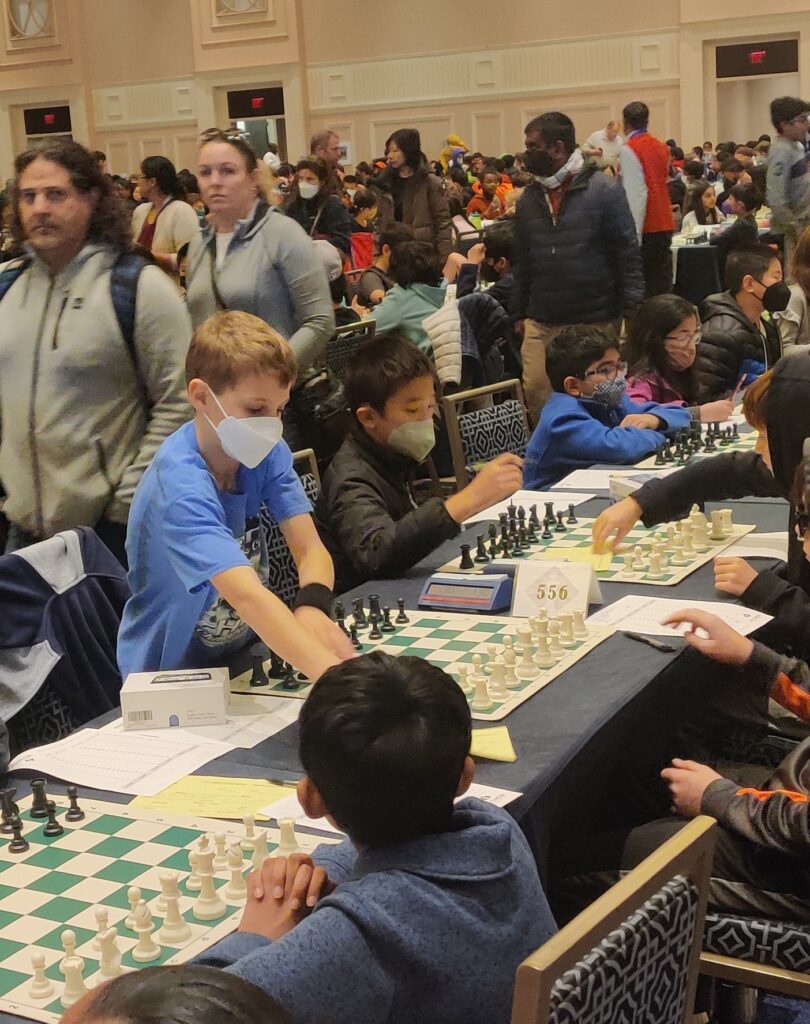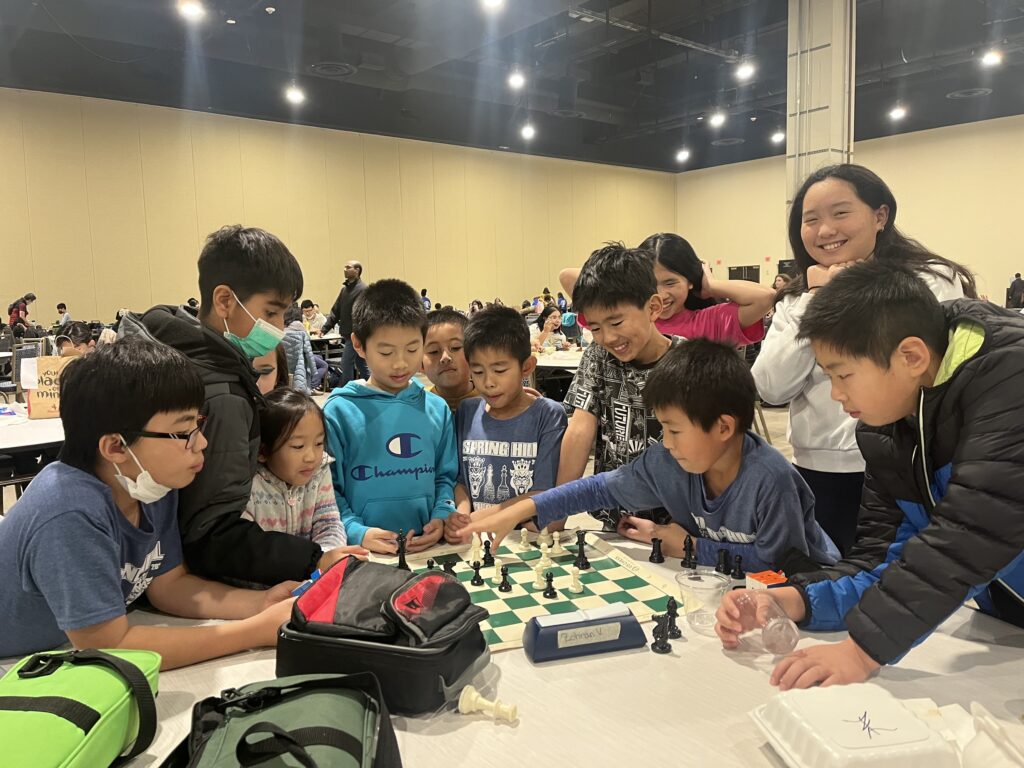 Win or lose, it's always an incredible experience for kids to play an event with thousands of other young people who possess the same love for chess.
A full list of results is available on the website of the U.S. Chess Federation, here.