Representatives from 11 school teams came together the Saturday before Thanksgiving for the first round of the new season of the Elementary Team League.  As with last year's competition, St. Luke's Methodist Church was the venue.
For many of these students, it was their first time representing their school in a competitive chess event.  With several major competitions on the horizon, such as the national K-12 grade level championship in a couple of weeks, our number one goal is to help the kids build experience and confidence they need to compete.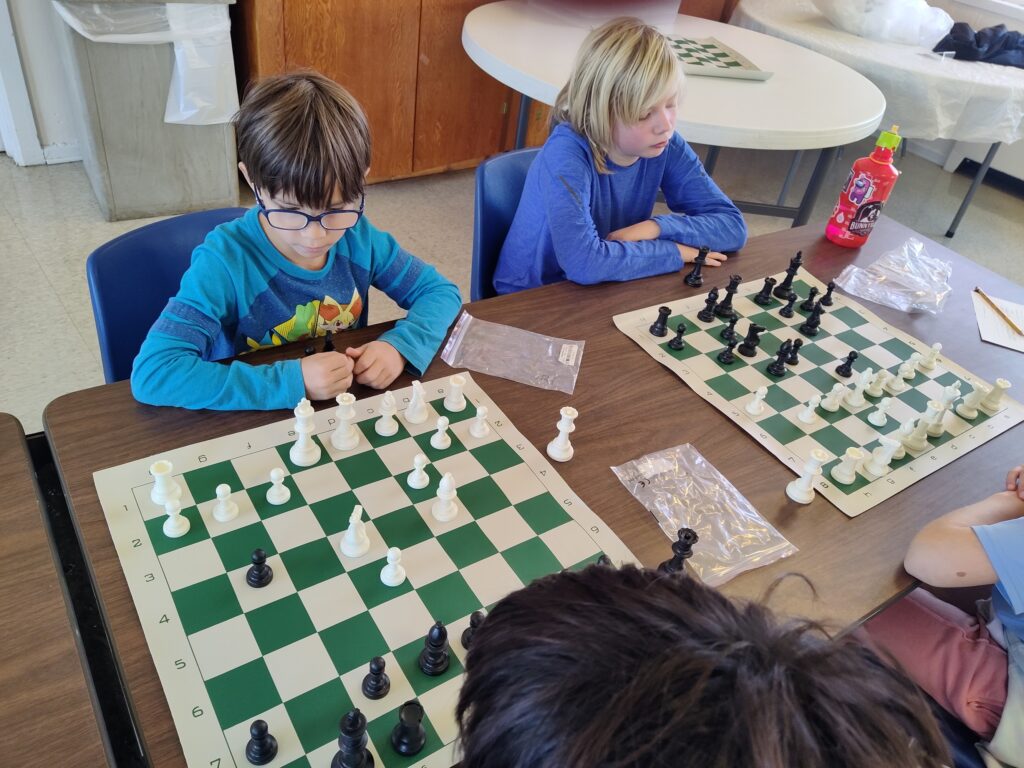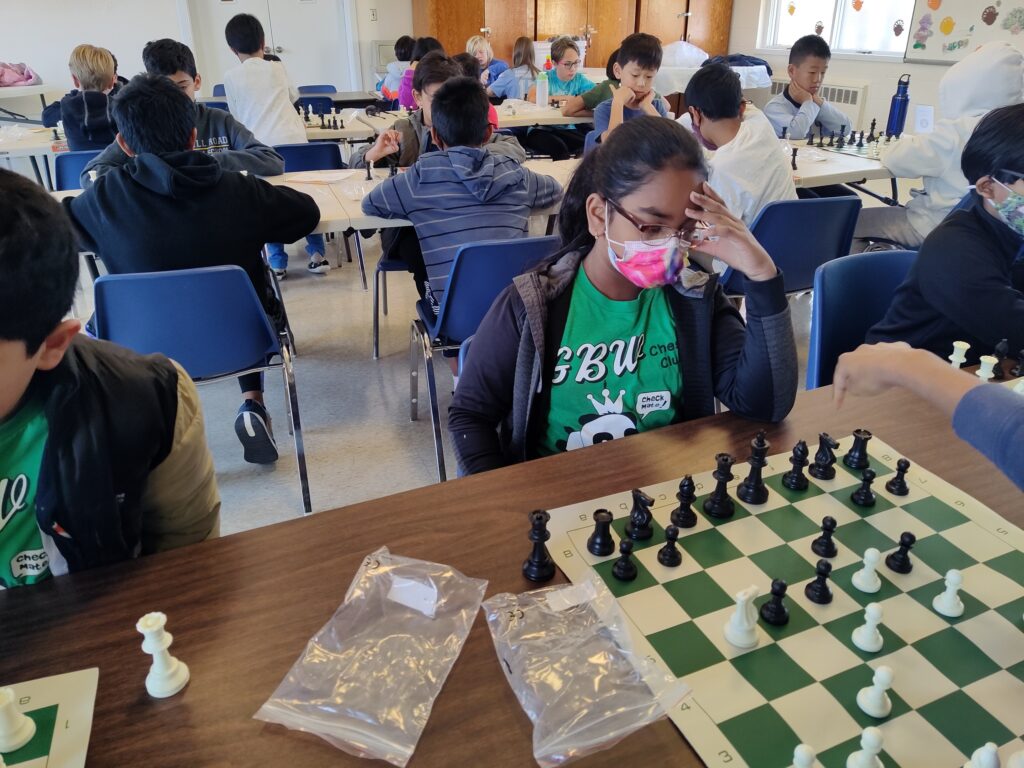 Round 1 Results
Westbriar 3-1 Greenbriar West
Poplar Tree 2-2 Churchill Road
Willow Springs 1-3 Spring Hill
Colvin Run 3.5-0.5 Ravensworth
Kent Gardens 2.5-1.5 Mixed Team
White Oaks 3.5-0.5 Mixed Team
Lorton Station 0-4 Mixed Team
Round 2 Results
White Oaks 3-1 Colvin Run
Greenbriar West 1-3 Willow Springs
Lorton Station 0-4 Kent Gardens
Churchill Road 4-0 Mixed Team
Westbriar 1-3 Mixed Team
Ravensworth 1-3 Mixed Team
Team Standings After Matchday 1
Kent Gardens: 27
White Oaks: 27
Churchill Road: 26
Spring Hill: 24
Poplar Tree: 20
Westbriar: 20
Willow Springs: 20
Colvin Run: 19
Greenbriar West: 12
Ravensworth: 11
Lorton Station: 8
Orange Hunt: 0
Our scoring system for the league is constructed to encourage participation.  Students who play a game earn 1 point for their school team, with an additional 2 points awarded for a win and 1 point for a draw.  Winning a match is worth 4 bonus points for the school, while drawing a match is worth 2 bonus points, so teams can earn a maximum of 16 points per match.