Yesterday, fifty-five children ranging from second- to eighth-graders played chess at Fairview Road Park in Silver Spring, the largest urban park in Montgomery County and just a few blocks from our headquarters.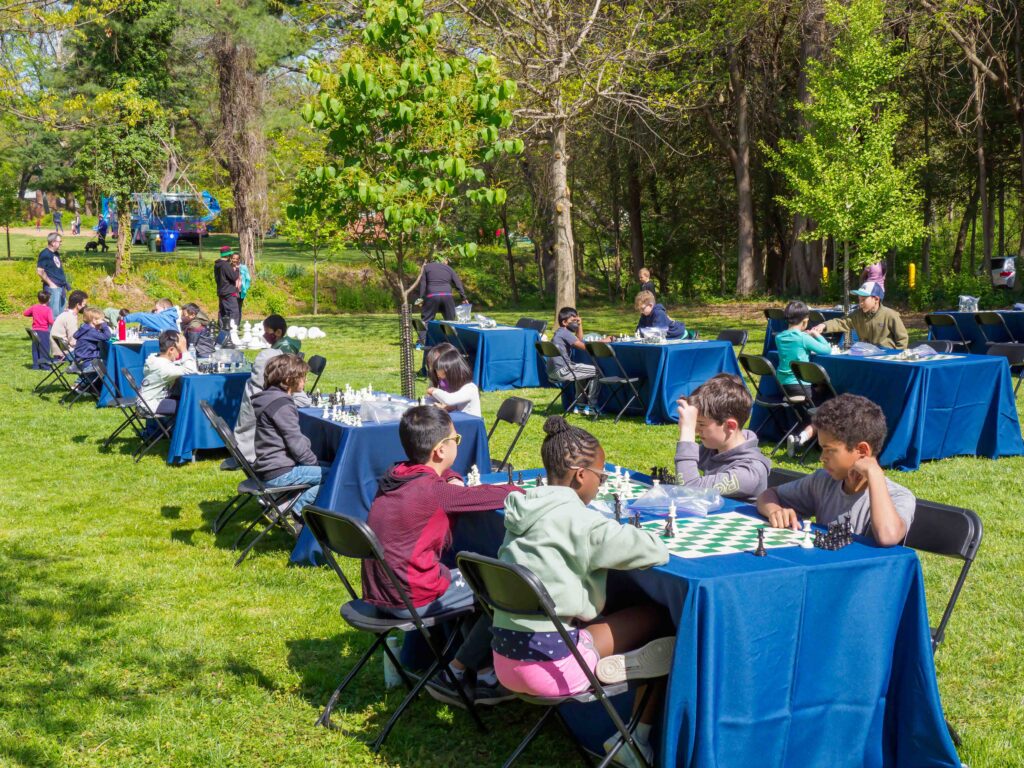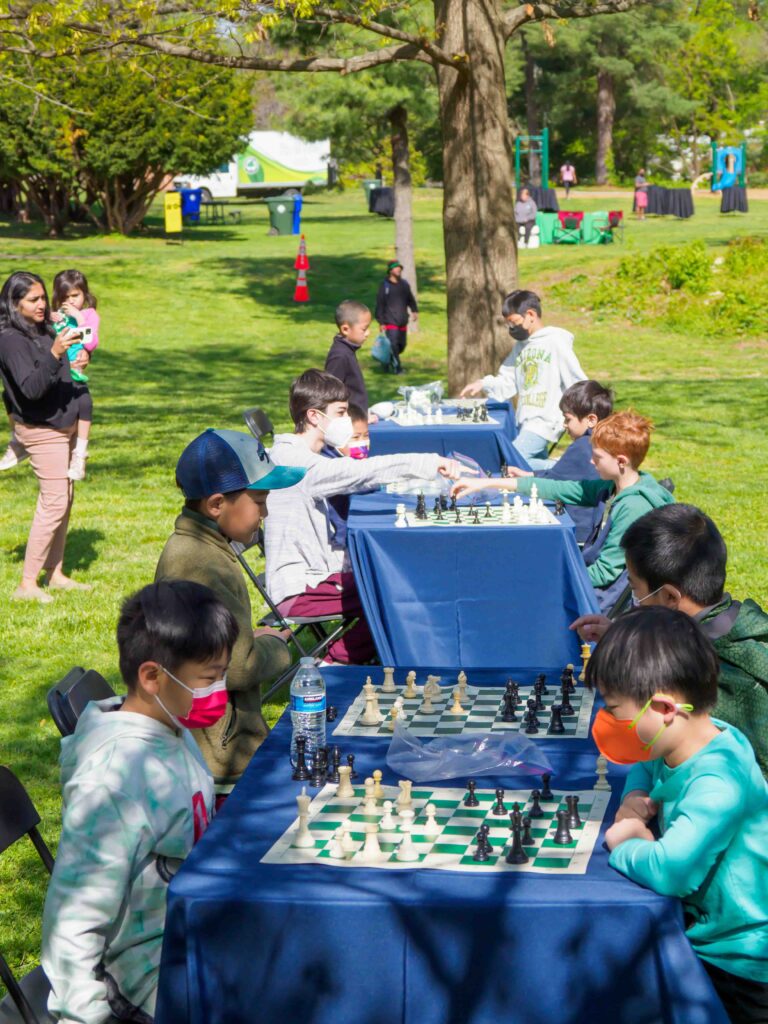 The weather was beautiful as experienced tournament players and beginners alike battled wits on tables and on oversized chess boards that Montgomery Parks laid out.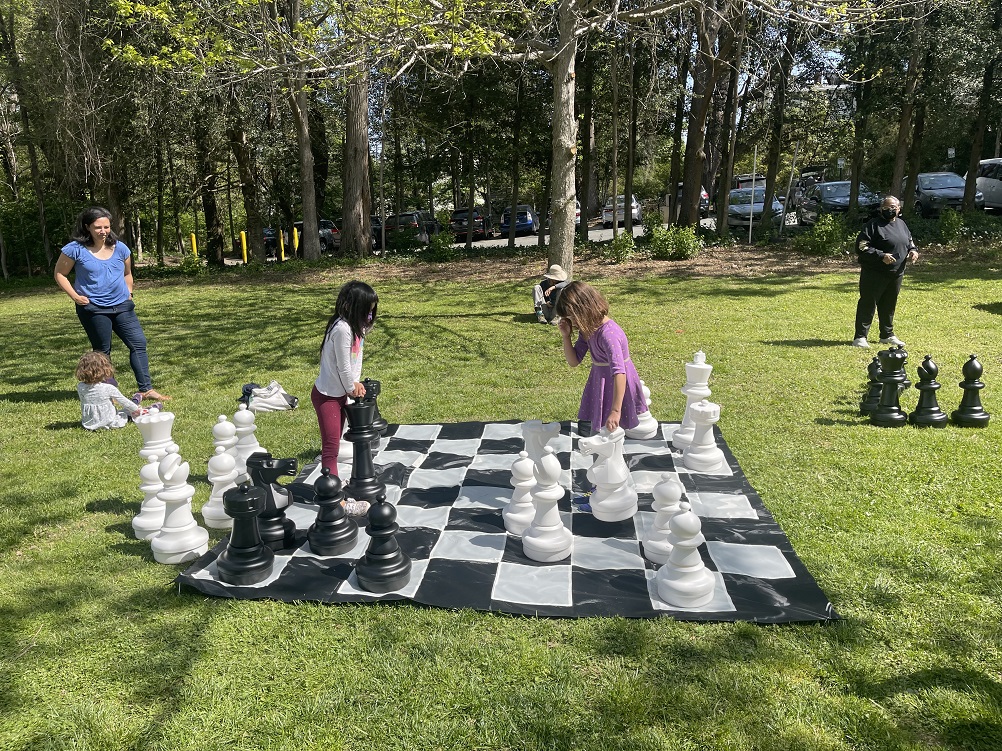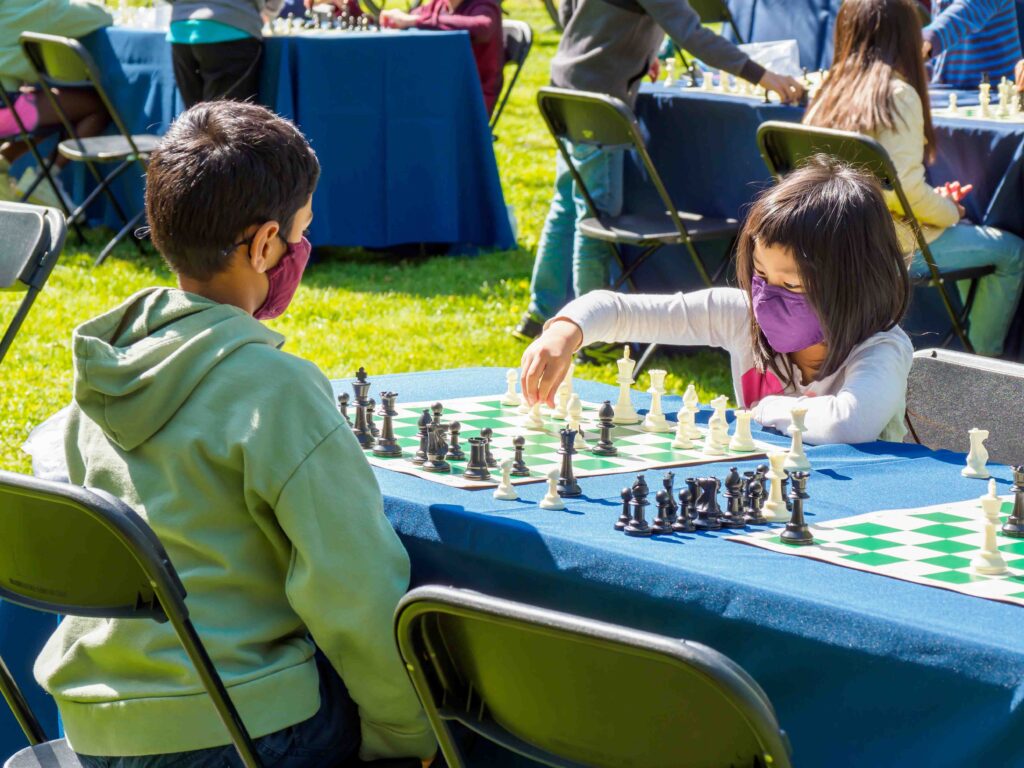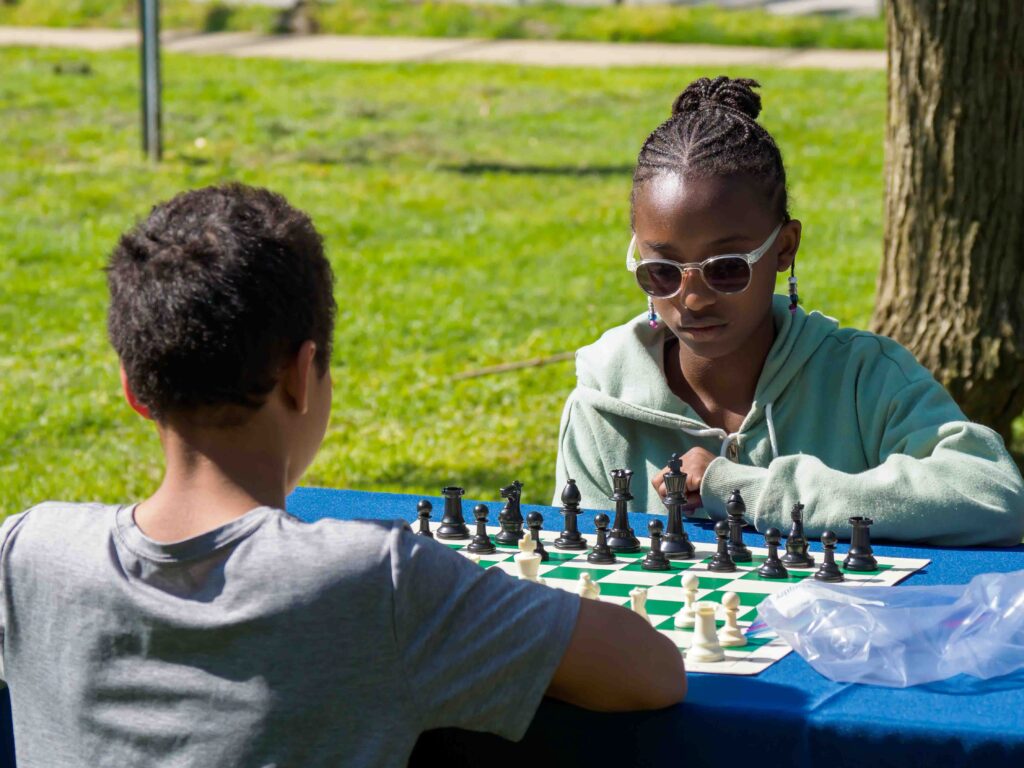 Some students played as many as eleven games during the three hours while others played only three. It was great seeing new friendships formed over the board and we look forward to seeing the kids playing more.
We will have another Chess in the Park on June 4, using a similar format, at Eastern Market Metro Park in Washington, DC.