Montgomery Blair's domination of the Metro Area Chess League continued through the play-offs as they swept to the championship winning all three of their matches. The play-offs were held Saturday, March 26, in the museum of United Therapeutics in Blair's home turf of downtown Silver Spring, Maryland. The league is grateful to United Therapeutics for providing such a convenient and comfortable location for the play-offs, and for the snacks.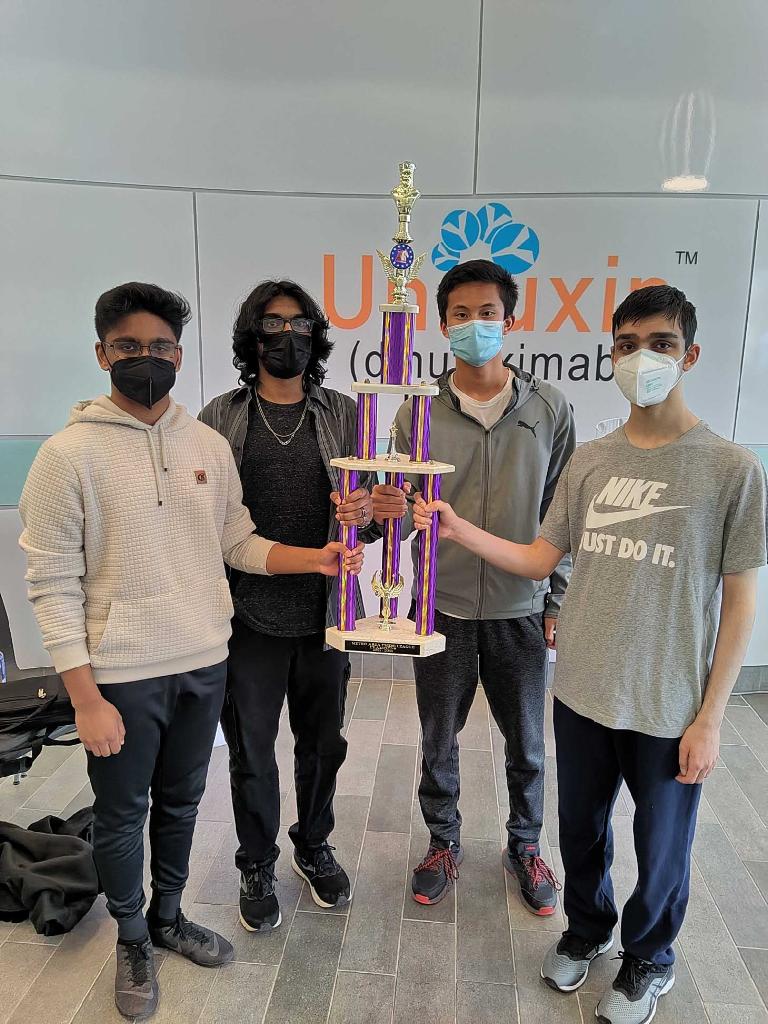 Richard Montgomery High School of Rockville finished in second place with a 1½ – 1½ score (one win, one draw and one loss), followed by Woodrow Wilson High School of the District of Columbia (1 – 2) and Gonzaga College High School (½ – 2½).  
The league included 22 teams this year from the District of Columbia, Maryland, and Virginia, starting play in November. This is the first time the league was run virtually, but with the success of this year, we will run the league this way again in the 2022-23 school year. Any high school in the metro area may join.
Round 1
Montgomery Blair High School 3-1 Woodrow Wilson High School
Richard Montgomery High School 2.5-1.5 Gonzaga College High School
Round 2
Richard Montgomery High School 2-2 Woodrow Wilson High School
Gonzaga College High School 0-4 Montgomery Blair High School
Round 3
Woodrow Wilson High School 2-2 Gonzaga College High School
Montgomery Blair High School 3-1 Richard Montgomery High School