It's been a great season of competition in the Elementary Team League this year.  Congratulations to Colvin Run Elementary (Vienna, VA), who took the lead at the halfway point of the season and never looked back, clinching the league championship with a match to spare.  White Oaks Elementary came out on top of a battle for second, with Spring Hill edging Greenbriar West for third.
Saturday, March 6 was the final day of matches for the season, and again we had a near-perfect turnout as nearly 40 students turned up to compete for their schools.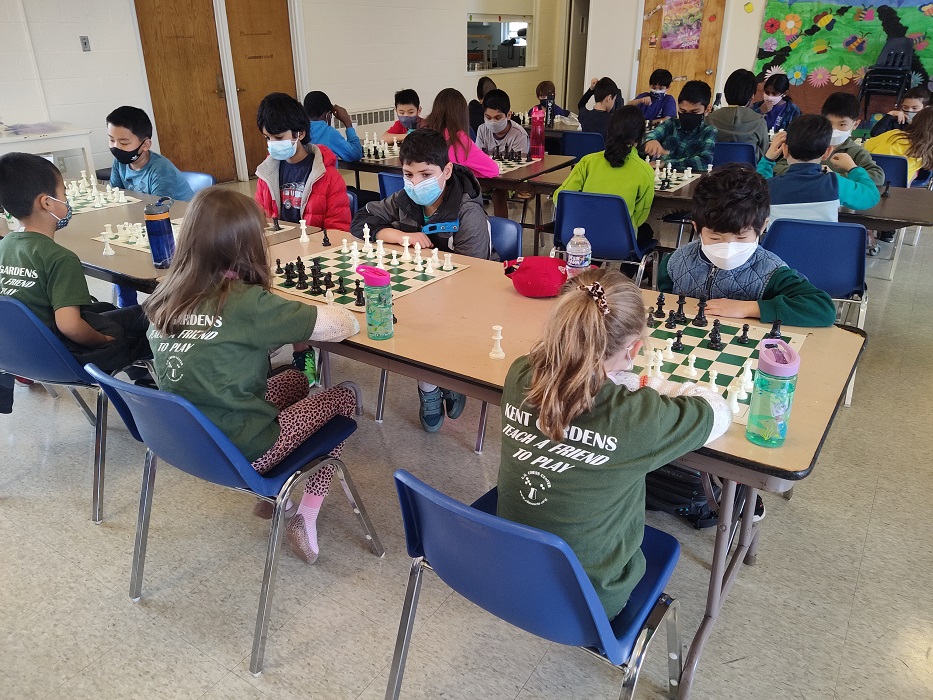 Round 1:
Greenbriar West 2-2 Stratford Landing
Colvin Run 2-2 Ravensworth 
Westbriar 3-1 Kent Gardens
White Oaks 2-2 Spring Hill 
Poplar Tree 4-0 Willow Springs
Round 2:
Spring Hill 3-1 Westbriar
Willow Springs 1.5-2.5 Colvin Run
Greenbriar West 2-2 Poplar Tree
Ravensworth 1-3 White Oaks
Kent Gardens 0-4 Stratford Landing
Final Standings after Matchday 8:
Colvin Run 204
White Oaks 177
Spring Hill 168
Greenbriar West 163
Kent Gardens 144
Poplar Tree 142
Ravensworth 121
Stratford Landing 111
Willow Springs 104
Westbriar 77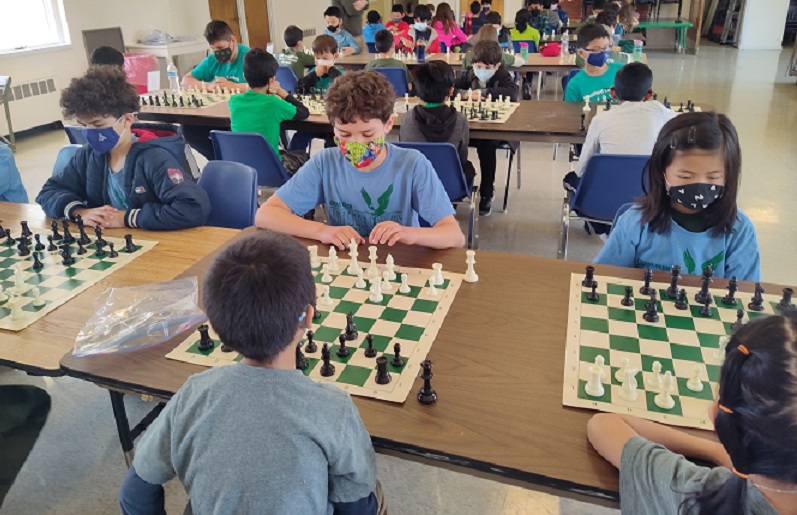 One final thank-you to St. Luke's Methodist Church for providing the venue for us to return to in-person competition this year, after we were online last season.  Win or lose, playing in the league has provided valuable experience for everyone this year, especially those who are taking part in the state and national championships later this spring.