Nearly 40 students from ten schools showed up for this past Saturday's Elementary Team League competition. Last Saturday was the third matchday of the eight scheduled for the season. Once again, we thank St. Luke's Episcopal Church for providing the venue and tables.
We enter the holiday break with Kent Gardens Elementary still leading the overall standings. The remaining matchdays are January 8, January 22, February 5, February 19 and March 5.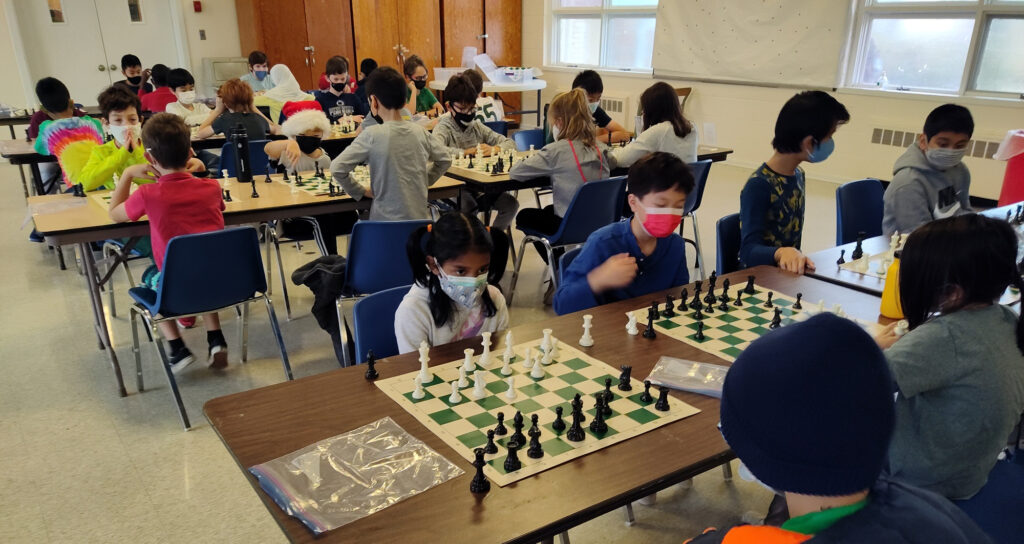 Results from Matchday 3 (of 8)
Round 1:
Poplar Tree 4-0 Willow Springs
Colvin Run 3-1 Spring Hill
Westbriar 0-4 Kent Gardens
White Oaks 4-0
 Ravensworth
Greenbriar West 4-0 Stratford Landing
Round 2:
Kent Gardens 2-2 White Oaks
Stratford Landing 0-4 Colvin Run
Willow Springs 1.5 -1.5 Westbriar
Spring Hill 1-3 Poplar Tree
Ravensworth 2-2 Greenbriar West
Standings after Matchday 3:
Kent Gardens 76
Colvin Run 71
White Oaks 69
Greenbriar West 65
Poplar Tree 64
Spring Hill 42
Westbriar 32
Ravensworth 26
Willow Springs 22
Stratford Landing 16 
Playing in the League is free and open to every student enrolled in one of our
after school chess clubs
.  We especially encourage students who've never played tournament chess outside of their school to reach out to their club instructor and sign up to play.