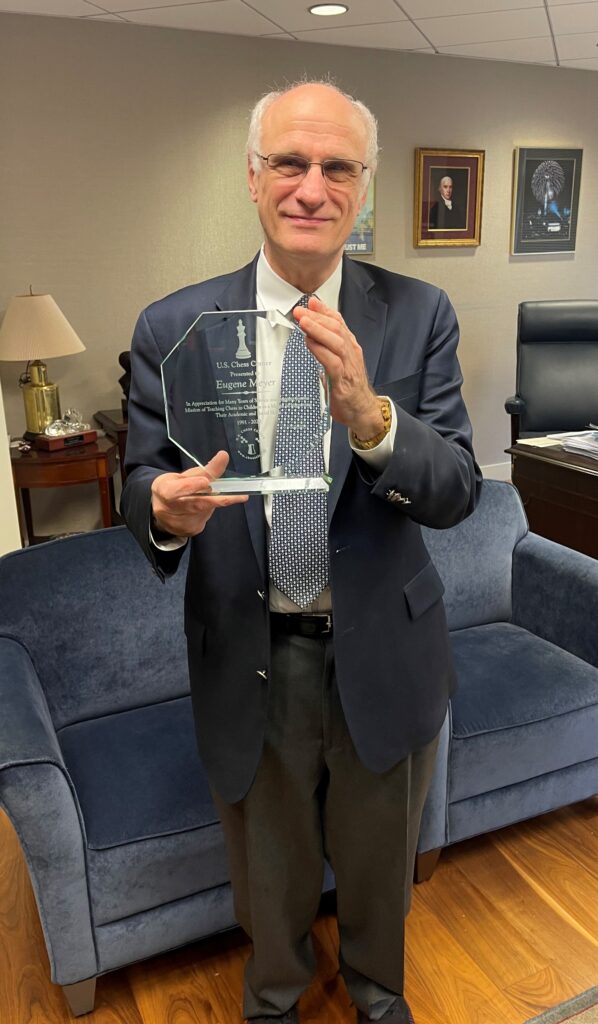 One of the co-founders of the U.S. Chess Center in 1991, International Chess Master Eugene Meyer was instrumental in the success of the Center in establishing chess classes in hundreds of local schools.
IM Meyer was among the twenty highest-rated players in the country for a couple of decades and was an active participant in local and national tournaments and leagues, winning many championships. For many years, until he emigrated to Virginia, he was the District of Columbia's highest-rated player.
In honor of his 29 years of service and generosity to the U.S. Chess Center, Executive Director Christopher McCleary presented IM Meyer with an award last week.  Thank you, IM Meyer!