The Emmy-nominated documentary film Brooklyn Castle is being re-released this Friday, March 5, 2021.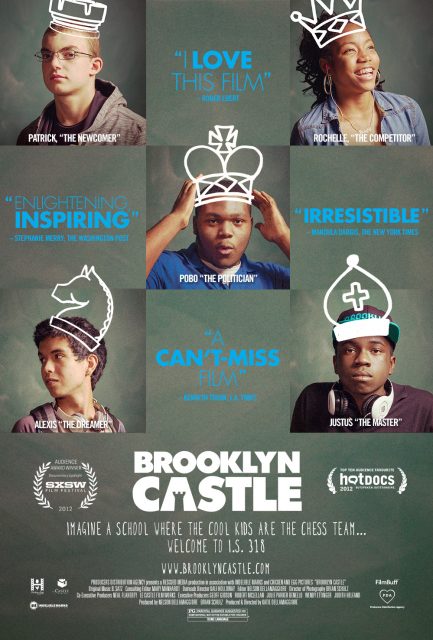 BROOKLYN CASTLE tells the stories of five members of the chess team at a Title 1 – below-the-poverty-line – inner city junior high school that has won more national championships than any other in the country.
To celebrate, Soledad O'Brien will host a panel discussion with Rochelle Ballantyne and Pobo Efekoro (students in the film), as well as Elizabeth Spiegel and John Galvin (teachers from the film) on March 5th at 8pm ET following the nationwide re-release. Soledad will discuss the power of chess, teaching, and defying the odds. Visit http://brooklyncastle.com/ for theater listings, streaming options, and more information.
Or rent the film right now for $1.99 (and up) from:
Amazon Prime Video: https://www.amazon.com/Brooklyn-Castle…/dp/B00BB1VDLC
YouTube Movies: https://www.youtube.com/watch?v=wYA98pBGqZA
Or stream online for FREE with participating Library Cards or University IDs at Kanopy: https://www.kanopy.com/product/brooklyn-castle